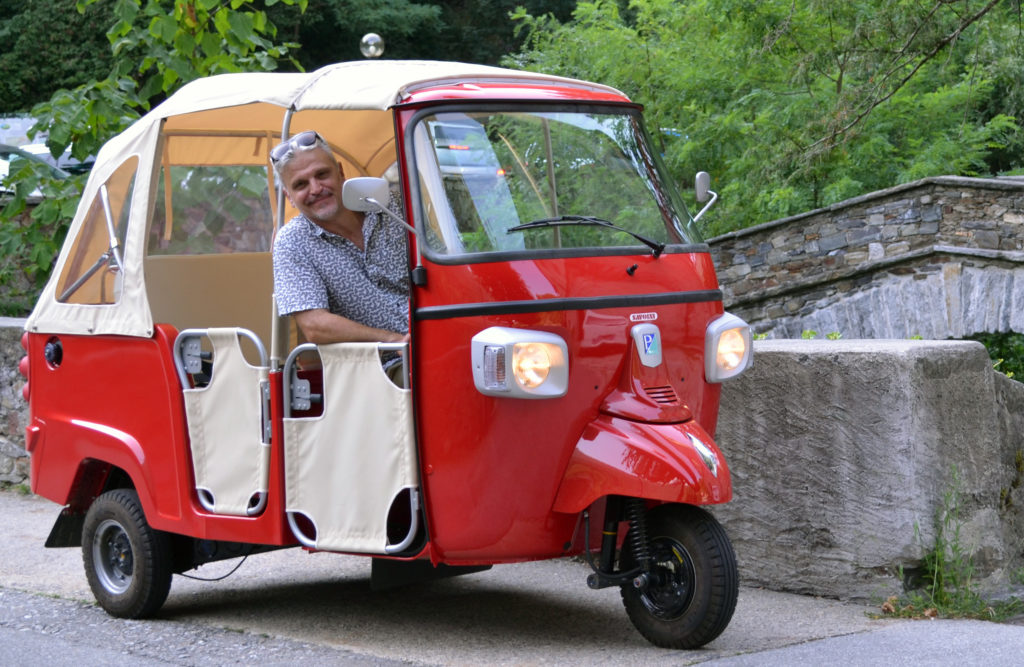 Hello, I'm

Marco Allioli

: I recently created this initiative, Ladolcevita Cannobio, which will allow you to discover the beautiful Cannobio and its surroundings, even in its most authentic points, in the streets full of history where cars can not pass.


I am a mature, reliable driver, born and raised in Cannobio, of which I know all the most hidden corners.
It will be a great pleasure for me not only to take you around with my new Ape Calessino, but also to allow you to

stop in the "more special" places

and

comment on them

with the passion of those who have known them since childhood.
Book by calling Marco at  +39 392 569 2728,
or by sending an email to: ladolcevitacannobio@gmail.com